Software Platform
Our platform is designed to take the friction (and the cost) out of your device operations, with a web application and API that will streamline any workflow.
Operations Management Platform
Our software will help you onboard patients faster, more seamlessly and with less cost, while retaining them longer. Easily manage tasks ranging from ordering to proactively detecting and responding to potential device issues.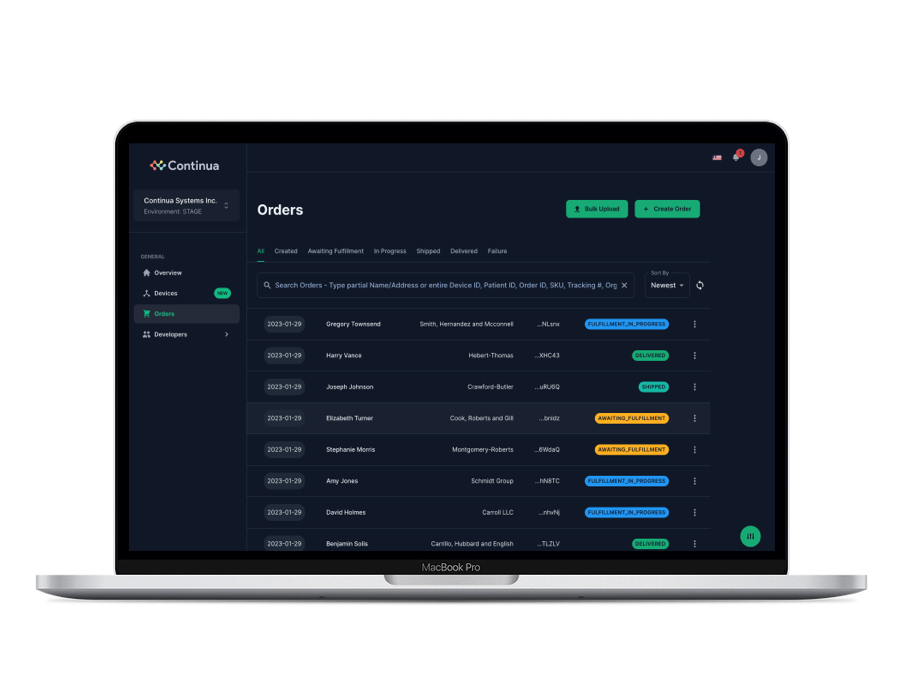 See how we can help you
Whether you're adding connected devices for the first time or you've been doing it for years, we can help. Click below for a free trial or to book a 1:1 consultation.